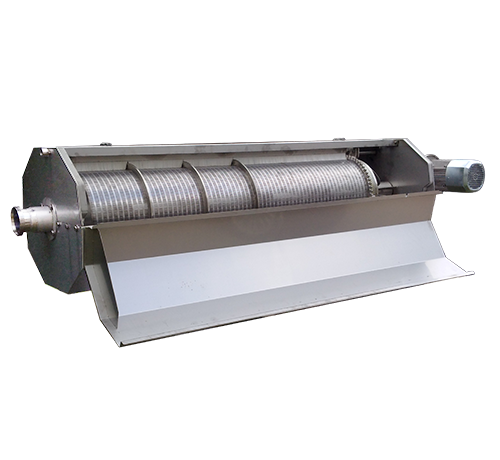 PRESGRONDO -Rotating Pre-Drain Hopper
Documentation
Get a quote
This excellent machine can increase production of good quality must flower by 50%. In fact, because it is small and easy to assemble, it can be connected to all drain-pressing lines and lung presses, thereby increasing hourly production of the former and unloading capacity of the latter.
TECHNICAL FEATURES
Forced feeding of crushed grapes, which directly enter the dripping cage through the screw shaft;
Slow rotation of dripping cage so that the special brush can keep the holes unclogged;
Fast thread extraction screw in order to avoid harmful friction during feeding of the grapes;
Washing is done internally – no outside help is required;
Totally made from 304 stainless steel.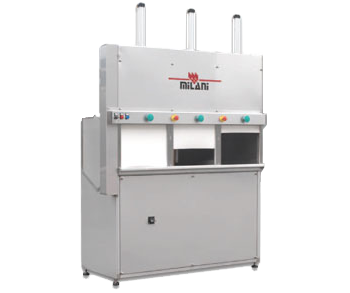 WASHER CAGES – Half-Automatic
Get a quote
Washing system half-automatic for cages, it allows to wash three cages at a time.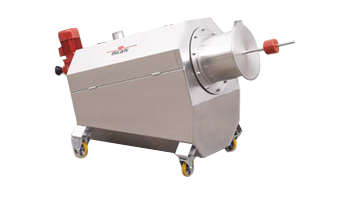 Self-Cleaning Machine to draw off wine
300 o 400 q.li – AISI 304 Stainless steel model
Documentation
Get a quote
Self-cleaning machine for drawing off wine.
Used under wine coopers in order to separate the marc when the wine is drawn off. Manufactured entirely in AISI 304 stainless steel, the machine consists in a plate hopper acts as hopper for the liquid, with capacity of about 150 lt, and as bearing frame of perforated cage. The cage consists in perforated plate and it has the possibility to be extracted for the cleaning. It is provided with other two lateral doors of big dimensions.
TECHNICAL FEATURES
La coclea è dotata di spazzola per la pulizia costante della cesta.
Lo svinatore è provvisto di ruote (due fisse e due piroettanti), di un motoriduttore di primaria marca e di un variatore di velocità meccanico idoneo.
Completo di tasto avviamento start/stop + invertitore.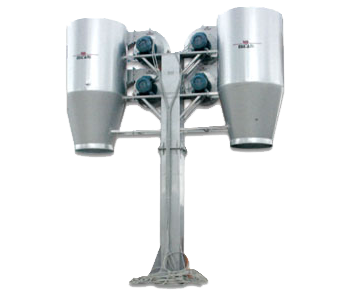 Stalk Extractor Mod. "Vortex"
AISI 304 Stainless Steel from 5,5 KW to 22 KW
Documentation
Get a quote
Centrifugal stalk extractor made entirely thick AISI 304 stainless steel with a screw configuration. The side covers can be switched over so that the stalks can be extracted from right or left. Inside fan with blades for conveying the stalks straight to the outlet, electronically balanced to keep vibrations to a minimum.